Samsung Galaxy Buds Plus - The best Buds brought by Samsung (2020)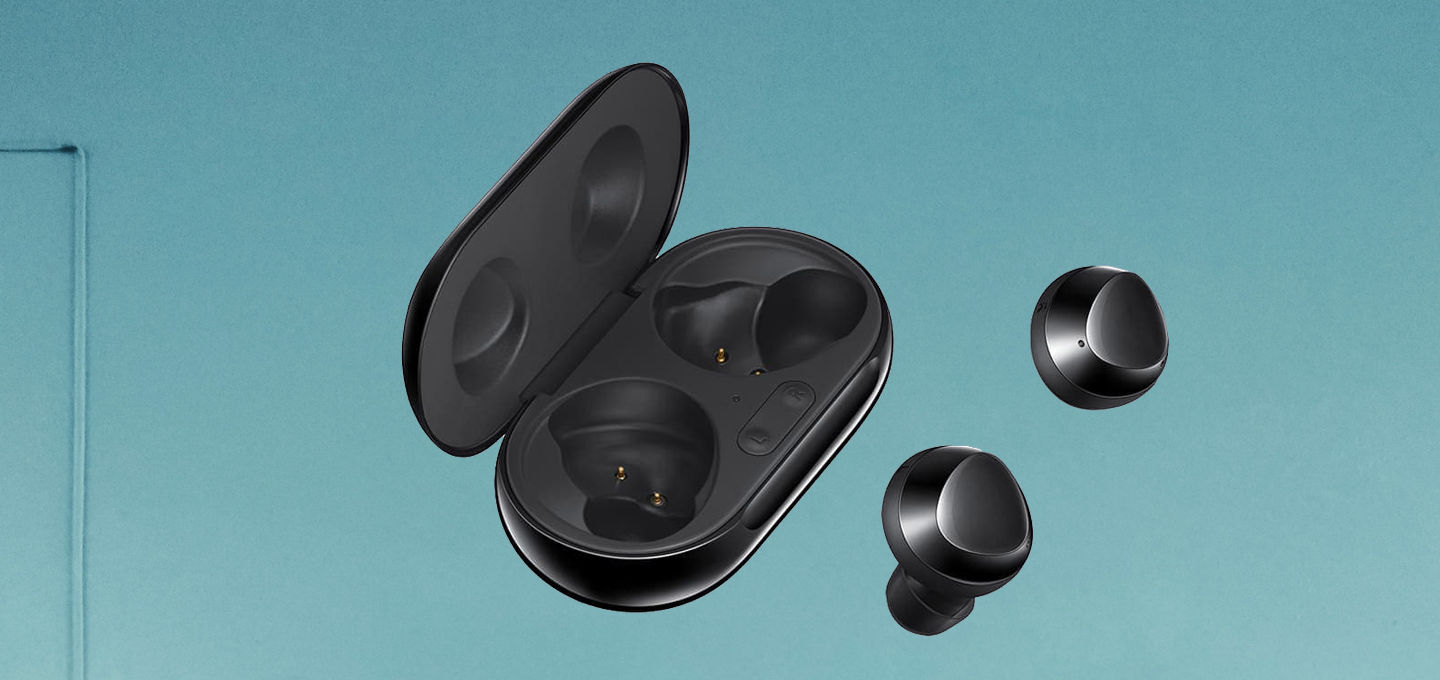 I really liked the previous version of Samsung Galaxy buds but with obviously some bugs. Galaxy Buds were one of the best designed true wireless earbuds I saw last year. They're tiny, which makes them comfortable (well, as much as earbuds can be), and they came with a wireless charging case at a time when that still wasn't a standard feature.
But, This year Samsung's latest Galaxy buds+ are overhauled to drastically improve audio, nearly double the battery life and boost call quality. Also, now there is an iOS app that brings most of the buds+ features to the Apple devices. Plus, this time Samsung keep the price relatively low at $150.
Pros
11 hours longer battery life

Improved audio

Wireless charging

Deeper iOS integration

Improved mics for voice calls
Cons
No active noise cancellation

Still only IPX2 rated

Can't pair to two devices simultaneously
One thing that doesn't need fixing is the design. I thought Samsung nailed that last time, so I'm actually glad to see it return. In fact, the Galaxy Buds+ look damn near identical to the previous model. The earbuds are still very small compared to much of the competition, which increases comfort and they're a bit more discreet, too. The only real difference between these and the Galaxy Buds is an additional microphone on the outside. Unless you know it's there, and where to look, you probably won't notice. Samsung still includes two sizes of wingtips along with the usual ear tips. These small wings help keep the buds in place, but there's also a wing-less ring in the box if you prefer not to use them.
Touch controls are still on the outside of the earbuds. And they behave the same way as they did on the Galaxy Buds, which is to say they're mirrored on both sides. Single tap to play/pause, double-tap to skip tracks forward, and triple tap to skip tracks backward. Though the triple tap caused a lot of headaches for me on the last-gen model, it's more reliable here. I'm willing to admit I might be better at these things with another year of practice under my belt. But I can tell you triple tapping rarely worked on the Galaxy Buds, but I nail it more consistently on the Galaxy Buds+.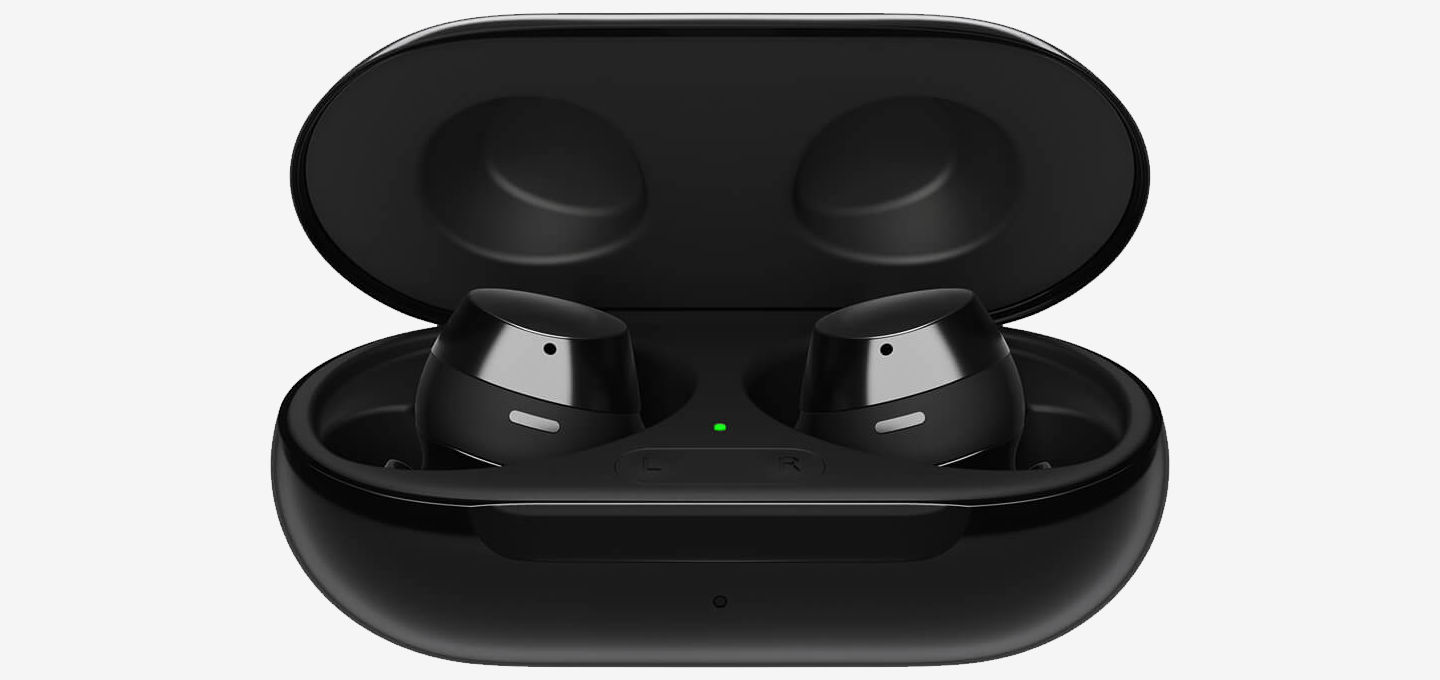 The tap-and-hold action returns, and you can still customize it. And you still have to sacrifice access to a voice assistant to get full volume control on the buds. For tap-and-hold, you can choose between Bixby/Google Assistant/Siri, ambient sound, Spotify access, or volume. One big caveat: That one-touch access to Spotify that Samsung hyped during its Unpacked event earlier is only available on Android. Bummer. If you do have an Android device, the feature will resume whatever you were listening to on the streaming service.
Just like the Galaxy Buds, volume up is only available on the right and volume down can only be assigned to the left. So if you fancy using voice commands, you'll have to sacrifice at least half of your volume controls. Ambient sound is also handy, so that's another feature you'll have to give up if you like the option of quick volume adjustments.
Samsung massively improved customization on iOS devices. With the Galaxy Buds, all of the companion software was inside the Galaxy Wearables app, which is to say alongside tools for smartwatches. That piece of software isn't available on iOS, so while you could use the Galaxy Buds with an iPhone, you had to give up a lot of customization. Now there's a separate Galaxy Buds+ app for iOS, so if you prefer Apple products, you're not missing things like ambient sound control, EQ presets, Find my Earbuds, touchpad customization and more. The new app also displays the battery life percentage for each bud, which is another handy piece of info. It shows the level for the charging case if it's open and the earbuds are resting inside. Android users will still use the Galaxy Wearables (Wear) app, but the features are mostly the same.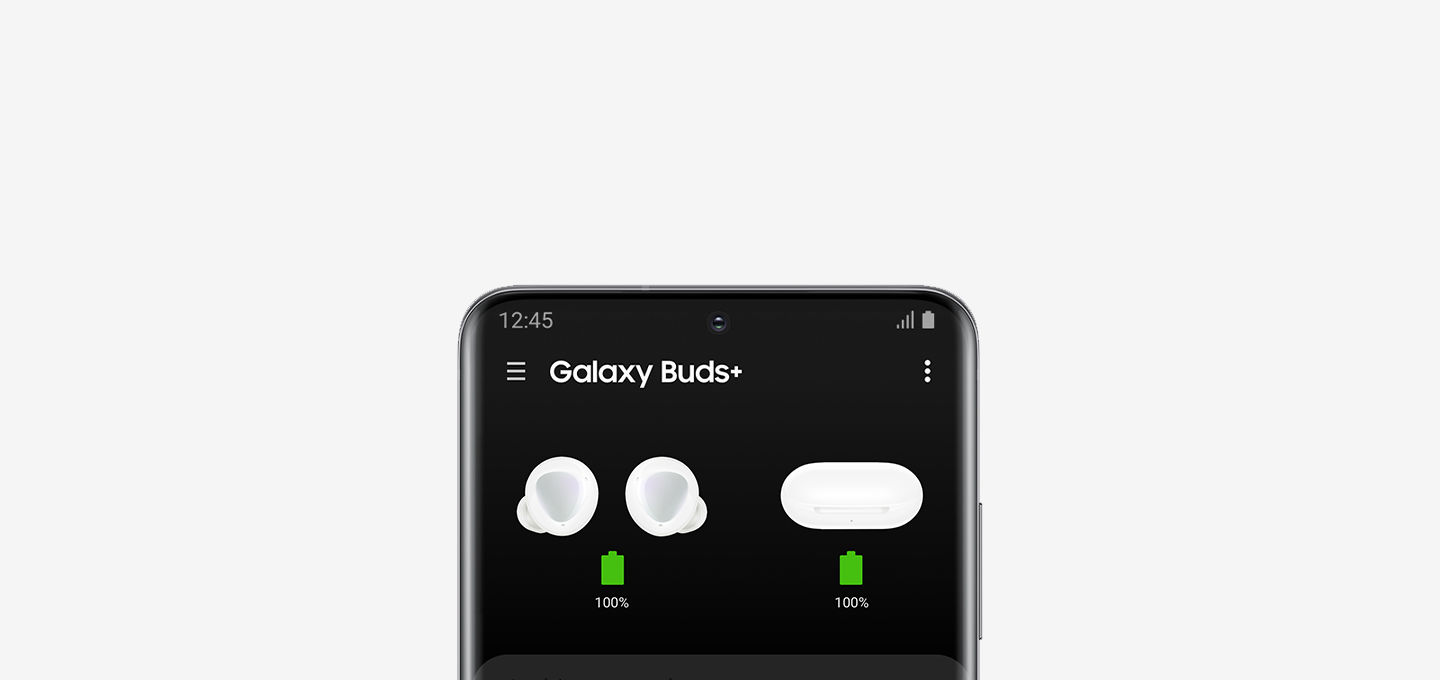 This time, I'm impressed with the improvements Samsung made to the audio on the Galaxy Buds+. The sound quality on the last-gen model was just OK, with bass-heavy genres lacking the punch they have on the best-sounding earbuds. Once again it enlisted its subsidiary AKG to help with the audio, and this time there's a two-way speaker with both a tweeter and a woofer inside. The company claims this offers a 38 percent increase in sound dimension over the Galaxy Buds.
One big feature I haven't mentioned is active noise cancellation (ANC). And that's because ... the Galaxy Buds+ don't have it. They do let you hear what's going on around you with an ambient sound mode, but in terms of countering any noise, you're left with passive noise isolation (i.e., having something in your earholes).